$

5.00
Phenomenal Woman Pin *Seconds*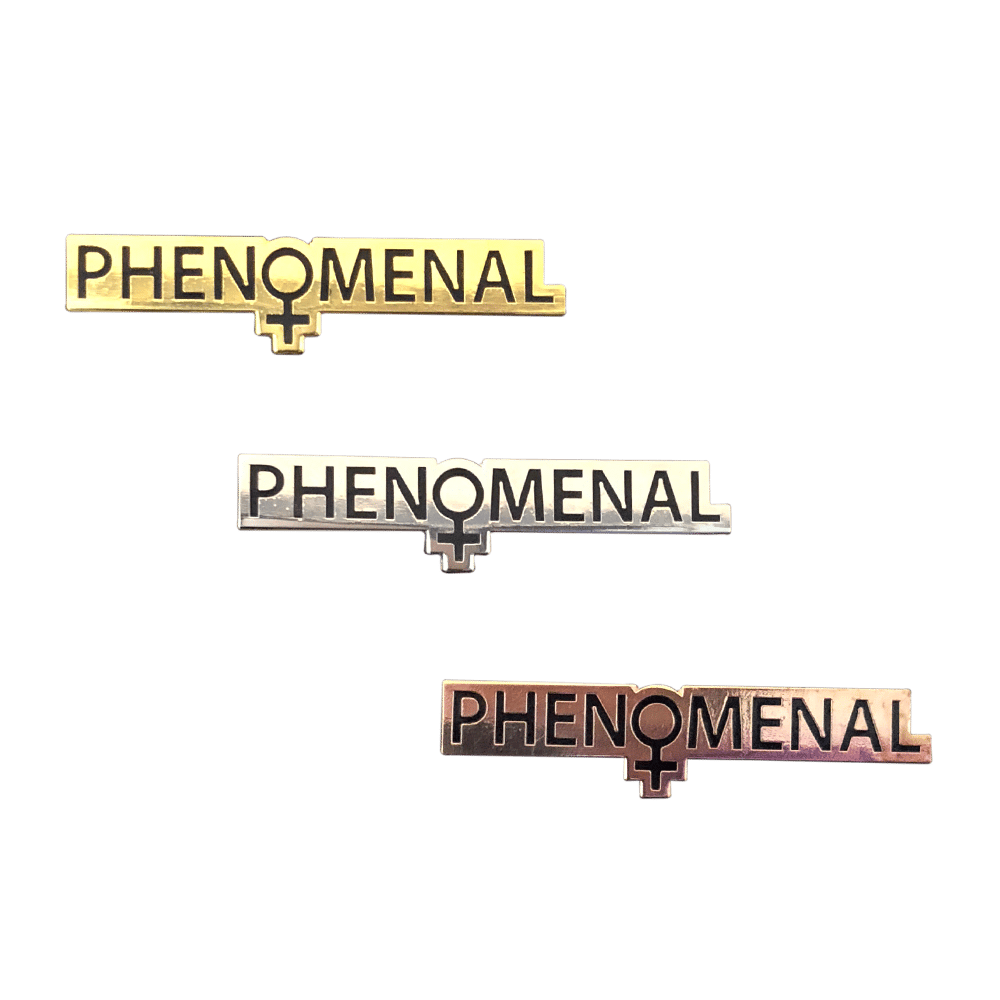 Part 4 of the Phenomenal Series
Phenomenal woman, That's me.
1.75 inches wide
Hard enamel with gold, silver, or rose gold plating
2 posts with 2 rubber backs
***ATTENTION***
Seconds pins or flawed pins are still wearable but aren't up to our standards to sell at full price. Flaws can range from tiny scratches and dents, to low or missing enamel fill, slight tarnishing on metal, enamel colors in the wrong places, etc. A great way to collect at a lower price.